LIKE BEER? YOU'LL LOVE OUR BREWERY TOURS & EVENTS.
Take a tour of our historic brewery in Chippewa Falls and let one of our guides, family members or brewers, introduce you to 155 years of beer brewing and six generations of Leinenkugel family history during our Legacy Brewery Tour. Have you toured Leinenkugel's before? Try one of our new experiences! Our Behind the Scenes Tour with Matt Leinenkugel includes an inside look of the Leinenkugel's brewery and parts you don't normally get to see. Take a Master Brewer Tour, with John Hensley, and let him show you the ins & outs of the place where he brews your favorite beers. Lastly, stay at the Leinie Lodge for a Pilot Brewery Tour of our new small batch system and enjoy guided samples with Matt Leinenkugel! All tours start at the Leinie Lodge®, which is filled with historical photos, vintage brewing equipment and plenty of Leinie's beer gear and collectibles to take home.
Our tap room holds 15+ different Leinenkugel's beers that are in season, including some tap room exclusive made from our small batch Pilot Brewery. Come relax on our patio or by the fireplace with friends and family and enjoy our award-winning beers. Get the full flavor of all things Leinenkugel's® at one of our upcoming events! Subscribe to stay-in-touch & be the first know what's happening in our neck of the woods at Leinenkugel's®.
We recommend you book in-advance. For more information, please call (888) 534-6437.
Image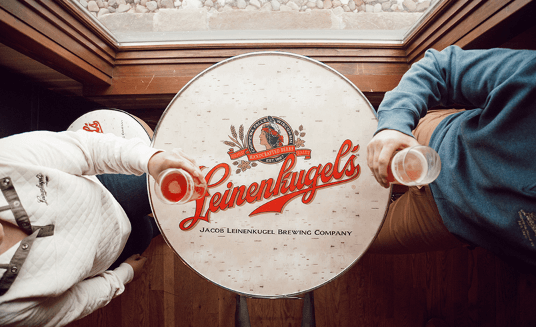 HAPPY HOUR
THURSDAYS FROM 4:00PM - 6:00PM
Join us out here for Happy Hour! Perfect for locals that need a cold Leinenkugel's after a long day of work.
Enjoy 50% off beers, $2.50/pint after work every Thursday! Not valid during events.
Must be 21+. Some exclusions may apply & does not apply during events or to Captian Jack beer.
Image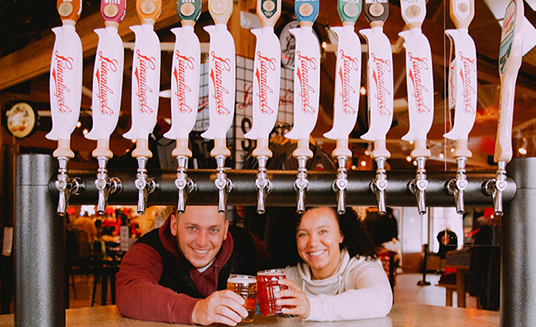 LEINIE LODGE FRIDAYS UNTAPPED
Event Every Friday Now through February 24th!
Friday 2.3.23: Music in the Lodge / Enjoy a flight of beers & live music by local, Sean Jordan from 5:00 - 8:00pm while you shop 20% off all beer gear.
Friday 2.10.23: Valentine's Sweet Deals / Celebrate galentines with friends over beers or bring your Leinie's lover to shop sweet deals including BOGO glassware.
Friday 2.17.23: Trivia Night / Get your team together for Trivia Night from 7:00 - 9:00pm with DJ Trivia. Get guessing with trivia for a chance to win prizes while you sip on samples. Register for your spot online now.
Image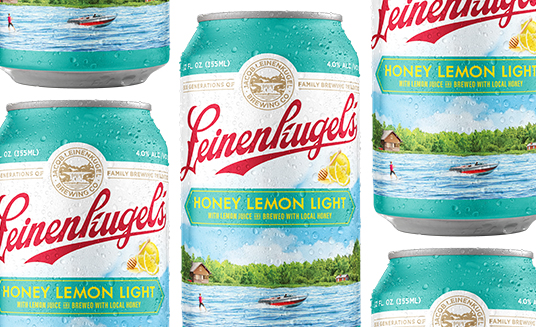 HONEY LEMON LIGHT RELEASE PARTY
Friday, February 24 from 5:00pm - 8:00pm
Join us in tapping & tasting the 1st keg of our newest beer, Honey Lemon Light! It's a refreshing 99-calorie light beer made with juice from real lemons and sweetened with locally sourced Wisconsin honey. This easy-drinking light beer delivers a crisp citrus taste with a slightly sweet finish, perfect for long days on the lake.

See you at the Release Party at the Leinie Lodge in Chippewa Falls, Wisconsin to dance to live music, win prizes & more from 5:00 - 8:00pm.