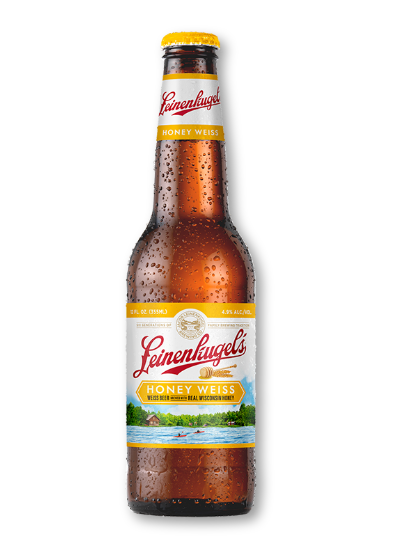 Honey Weiss
Featuring a touch of real Wisconsin honey, Leinenkugel's® Honey Weiss is a golden-hued traditional American weiss beer inspired by a classic German style. It's traditionally garnished with a lemon wedge for added citrus aroma that perfectly complements the sweet, subtle flavors of the beer.
In 2000, 2004 and 2006, Honey Weiss won Silver at the World Beer Cup® and Gold in 2002 in the American-Style Wheat Beer category. In 1998, it won Silver at the Great American Beer Festival® in the American Style Wheat Ale or Lager category.
Pairs with: Mexican dishes like nachos and beef burritos.
ABV

4.9%

IBU

13.9

Availability

Year Round
Where to buy